Valentines Day Wine Packaging
Protective Wine Packaging |Beautiful Custom Boxes| One Bottle & Two Bottle Available
Happy Valentines Day! This year people may not be traveling as much as they used to, but that doesn't mean you can't deliver your valentine a bottle of wine! Molded pulp offers the perfect solution for shipping wine without having to worry about breaking the bottle. Now available in 1 bottle packs and 2 bottle packs.
Send your customers the gift of Wine! You no longer have to be limited by driving distance. With molded pulp inserts you can sleep soundly knowing the bottle you send will make it to its destination safely. Molded pulp is a 100% recyclable solution made from recycled paper. This packaging is perfect for absorbing the shocks and drops that occur during shipping.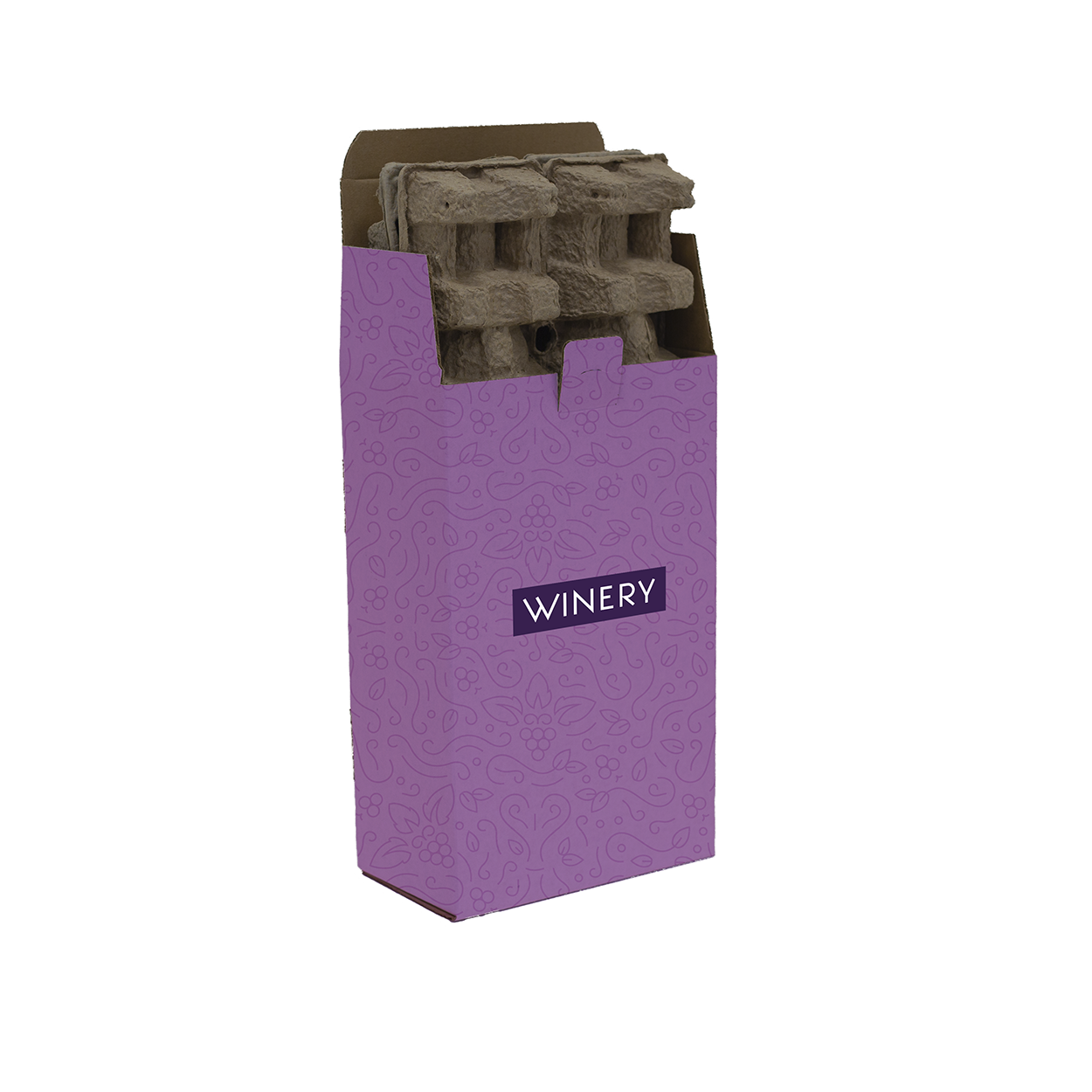 Beautiful Packaging for a Beautiful Product
The molded pulp insert may be what keeps your wine safe, but it's the custom box that makes it pop! Packaging is a key part of any product presentation. Delivering wine in style can wow and excite your customers. It's the perfect way to deliver a message and tell recipients what your brand is all about! Custom designed packaging can start your story off, and a delicious glass of wine can complete it.
The Cherry on Top.. Tissue Paper!
Sometimes you're one small detail away from everything fitting together like the perfect puzzle. Tissue paper is perfect for giving a plain inside a splash of color that makes the unboxing experience feel unique all the way through! Scarlet and Blush are the perfect colors to fit with your Valentines Day gifts!