Custom Stickers & Labels
Memorable Customer Interaction | Keep Your Packaging Fresh| Custom Size, Shape & Material
When you're sending out products and packaging, you want to grab your clients' attention and pique their interest when your packages arrive. With custom stickers and labels from Buyboxes, you can extend your aesthetic and branding by adding a pop of color and design to any type of packaging.
We offer products to meet your specifications for materials, size and shape, so you get something sturdy, reliable and on-brand. We're here to help you make your product stand out and build recognition and trust with customers whenever your packages are displayed.
If you want to personalize your packages and create memorable designs that get recipients' attention, Buyboxes offers a user-friendly system that makes designing easy. Work with us for seamless solutions to your packaging design requirements, whatever they may be. We'll make personalizing your products easier than ever while helping you get the right features for your specific branding and business goals.
Add a Personal Touch to your Box
Designing a box that represents your branding and business can help customers remember your products. With a personal touch, you make your clients' experience with you more personal and original, helping to build a rapport with them you can rely on later. Whatever you envision for your box, we offer an easy solution for custom product labels and stickers.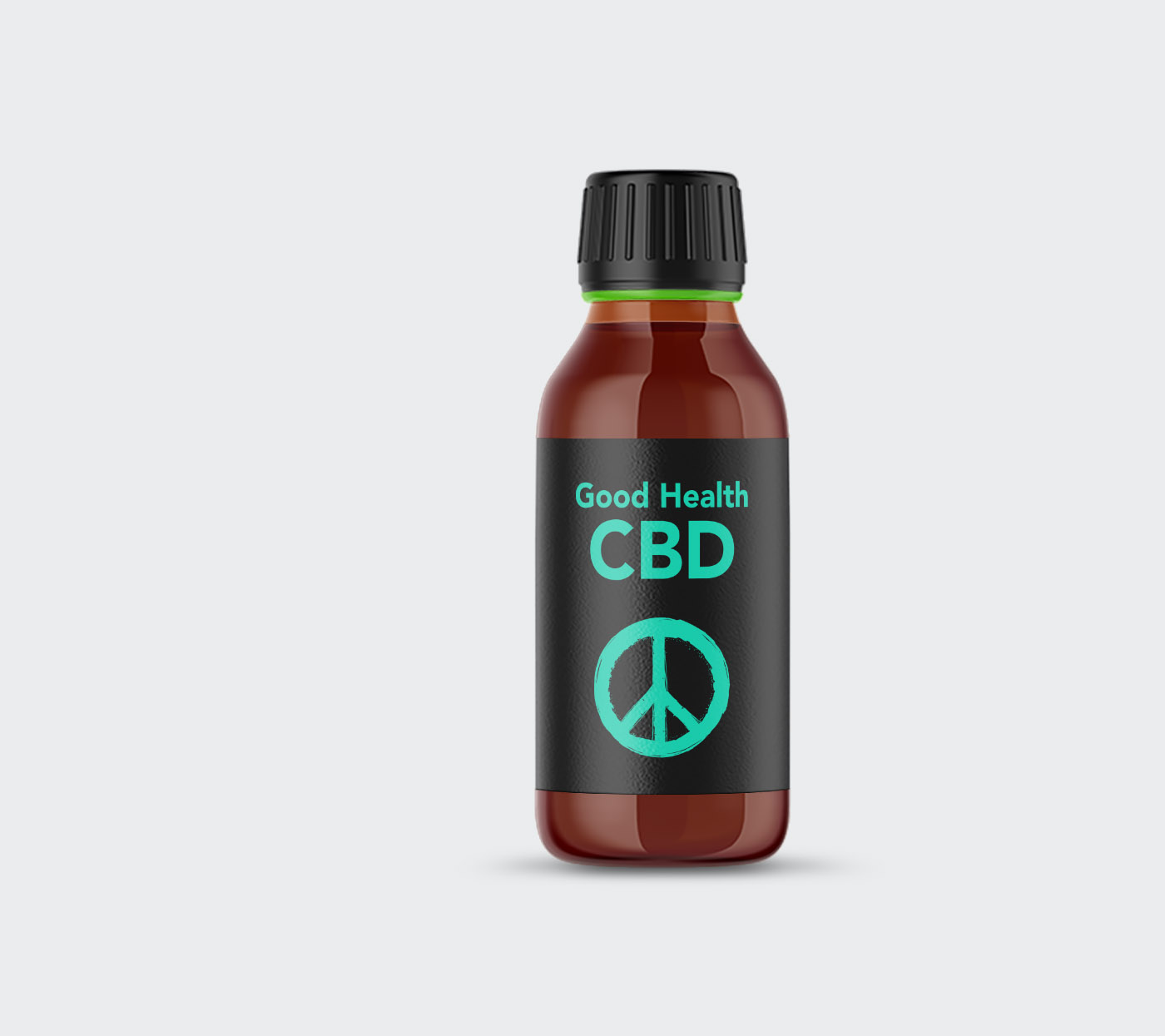 Spice Up Your Product with a Custom Label
Create visual interest for your product with customer product labels that match your preferred designs. You'll get your recipients' attention and help them immediately recognize the package. Plus, your custom box labels may help keep your company in their minds longer. By offering a dynamic design feature, you can build a more cohesive image of your company in their minds.
Perfect for Sealing Bags or Boxes
With custom printed stickers and product labels, you have exciting design options ideal for sealing your boxes and bags. It's secure and visually appealing, helping to spruce up the packaging while matching your preferred branding features. Work with us to quickly and easily create your customizable product labels for various types of packaging.
Custom Labels & Stickers offer the perfect accent to your packaging. Sometimes a plain box or bag is the best solution for your business. That doesn't mean you can't add in a splash of color to make things POP! You can easily swap out labels to promote different products, discounts, or seasonal pushes. Give your customers an easy reminder of what's to come!
You'll help them immediately recognize your distinctive packaging and get excited about your products each time one comes in the mail. Building brand association can also help you with long-term customer satisfaction and loyalty.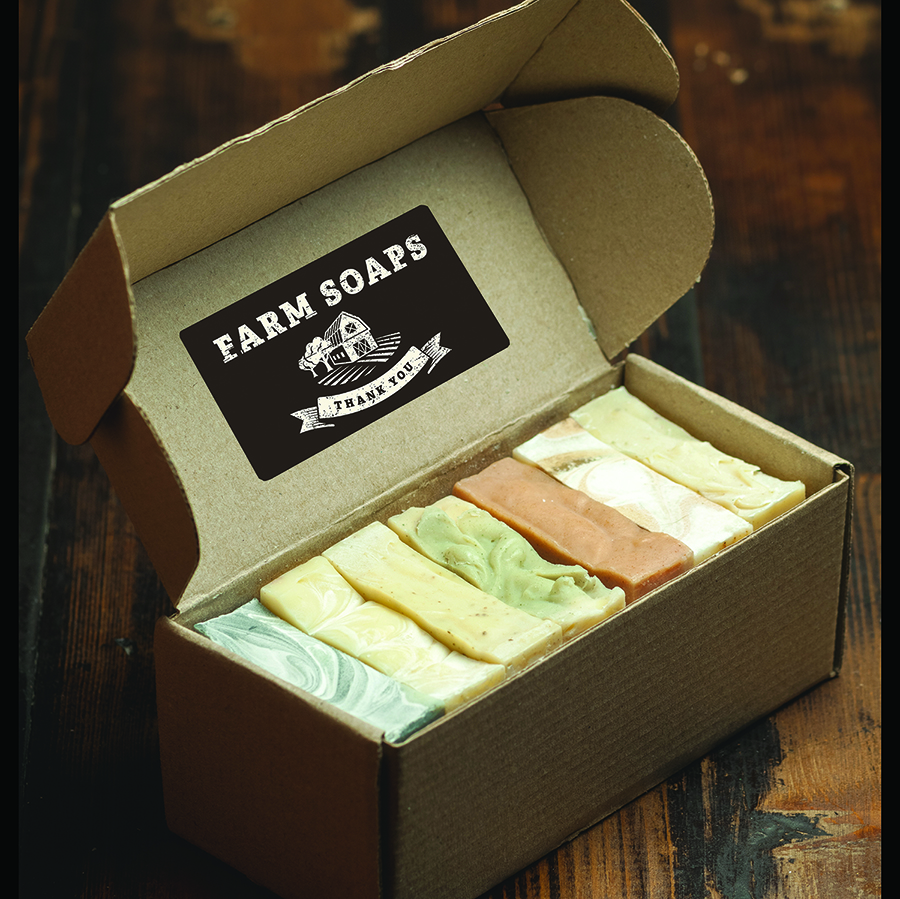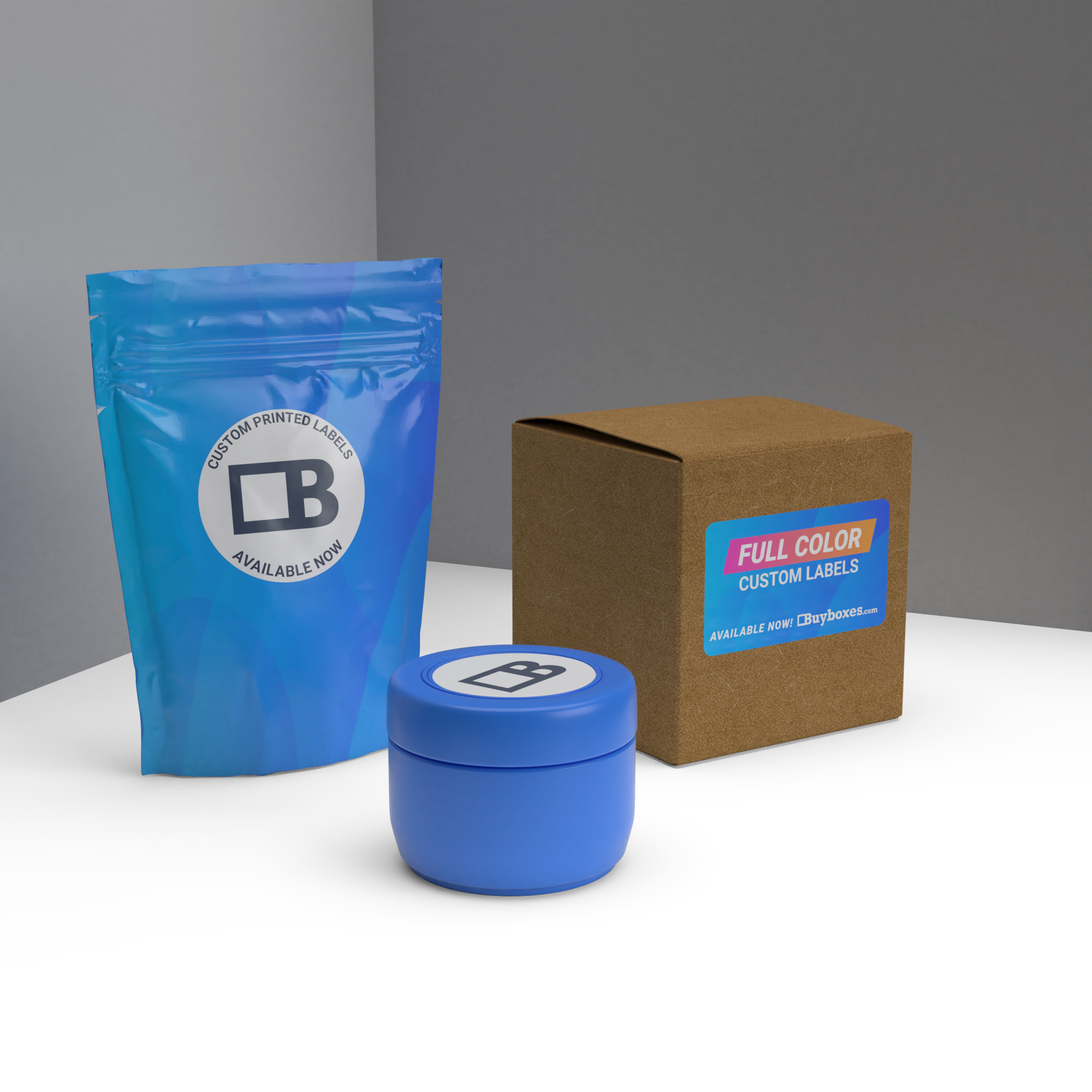 Big, Small and Every Size and Shape In-between
For more than just boxes! Labels come in different shapes and sizes to work on everything from boxes and bags to bottles and jars. Stickers provide more than just flashy promotions. They're perfect for sealing boxes and bags, and providing critical product information. Our variety of materials ensures you have the perfect label for every use!
This packaging is practical and sturdy and can help protect your products while promoting brand awareness.
Your Business is Unique… Your Packaging Should be too!
Just like our boxes, our stickers and labels are completely customizable. You can use our online editor to create designs from scratch or drop completed art on the template. There are no limits to what you can do. From simple to complex, we know you'll find the sticker you need to make your brand stand out!
Get Your Customizable Product Labels From Buyboxes
If you're ready to get the right labels for your business, we're here to help. As a company, we maintain ISO 9000:1 and FSC Certification to meet industrial requirements and ensure you get trusted solutions for your needs. We partner with wholesalers, resellers and other large enterprises to create the right solutions to suit each one's unique applications. Whatever your design needs or plans, our system makes creating your custom products quick and easy.
We also offer dependable account management and responsive customer support, helping you get your solutions as efficiently as possible. If you need assistance, you can speak on the phone with a representative who can help you troubleshoot. We provide a range of custom engineering solutions for dimensions, strength and materials, so you can find the best fit for your business.
Are you interested in learning more about what we have to offer for our clients? Reach out to us today to get started and answer any questions you may have.