6 Ways to Improve Your Packaging Process
Knowing how to improve your packaging performance is critical for most businesses in the current market economy. Besides telling customers what your brand is all about, the product packaging you choose plays a functional role by protecting your product from damage. Proper management of packaging processes cuts down costs and drives productivity. It allows you to build high-quality packaging capable of withstanding various conditions.
We're going through some of the best practices to help you boost your packaging efficiency and the factors to consider during the packaging process.
How to Improve Your Packaging Process
Here are six tips to improve packaging efficiency:
1. Plan Your Packaging Design
Planning your packing design from the beginning is crucial because it helps you assess all other associated factors, such as cost, space, materials, supply, manufacturing, storage and delivery. All these are interdependent. For example, the final design choice will impact the primary and secondary materials you need to create the packaging. Similarly, the type of materials you choose determines the production process and how much capital you will need.
The packaging design should match the product, so it helps to consider the size, weight, shape, preservation, storage and breakability to know the best packaging solutions.
Planning ahead of time eliminates surprises and helps you prepare for certain eventualities like price increments and material shortages. It also enables you to estimate how long it will take to complete the project more accurately. Consider planning as your compass to help you navigate the entire packaging process.
2. Assess Your Packaging Stations
Developing practical solutions for a better packaging station can increase packing efficiency. Professional packaging stations provide adequate storage space for fillers, cartons, printers, tapes and so on. It helps you organize them ergonomically for easy accessibility.
Design and build a packing station depending on the layout of your warehouse and the type of items you want to pack. This will help you decide on other important aspects like the workbench, uprights, shelves and lighting.
3. Use Data
Data simplifies decision-making. It guides planning and gives you a better insight into what to expect. Efficient businesses have software that helps gather and analyze data instead of manual processes.
Data analytics help manufacturers identify patterns, measure impacts and predict outcomes within the production process. It helps you evaluate equipment failures, supply chain deficiencies and production bottlenecks. Generally, the complexity of your projects and the size of your operations will determine your system's level of sophistication.
The data gathering and analysis system should consider fundamental variables, such as popular packaging trends, your film waste, damaged materials and packaging time. The more personalized the strategy, the more accurate and valuable the results will be.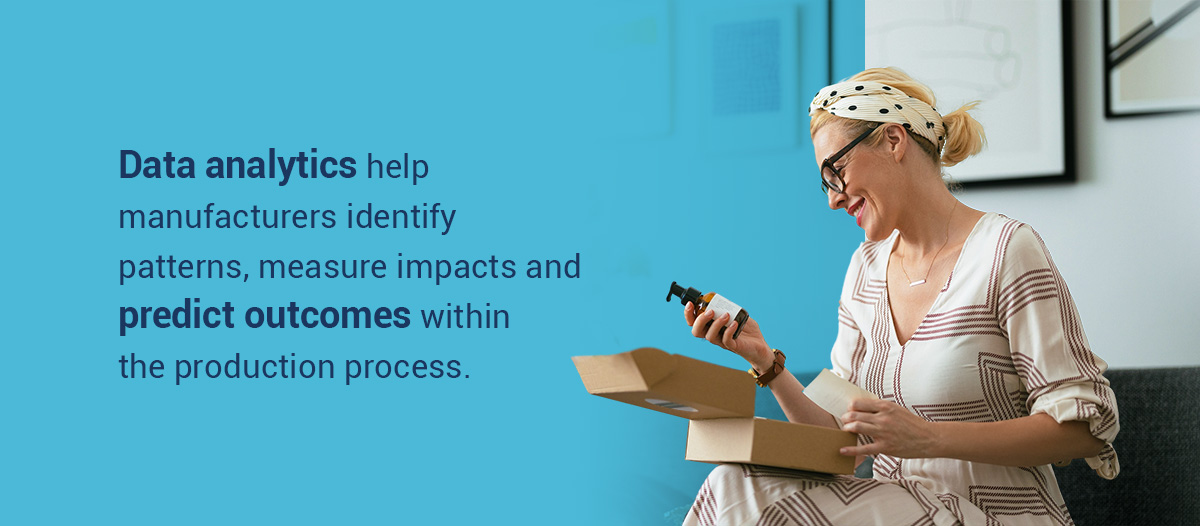 4. Communicate Performance Metrics to Your Team
Your team should be in sync with your goals and strategies, beginning with their understanding of your baseline. Employee performance metrics are data or numerical values that help measure employee performance. Since their productivity directly correlates with the efficiency of your packing process, it's best to ensure each team member performs optimally.
Communicate performance metrics with your employees and develop your organization's personal and professional growth culture to encourage improvement. You may include performance-based incentives to boost productivity. Ultimately, you want to build a team committed to helping processes become more efficient.
5. Leverage Automation and Technology
Multiple aspects of automation and technology streamlines packaging logistics, both hardware and software. For example, installing equipment that integrates all steps seamlessly into the packaging process can help address issues such as labor shortages, manufacturing speed, accuracy and consistency, and safety of workers and products.
Software plays a diverse role in packaging processes, so you must choose solutions depending on your needs. For example, you can invest in applications that help design your packages and exchange information between relevant departments. You may also secure inventory management tools if that is your concern. Moving away from manual processes can increase warehouse productivity, reduce product volume, reduce human errors, increase production times and improve customer satisfaction.
6. Partner With an Expert
Outsourcing your packaging to an expert is a smart way to enhance packing efficiency. Professional designers and creators usually have the resources and experience to help bring your dreams to life. But there is a caveat. Your chosen packaging manufacturer should understand your industry and business's needs. All companies are unique, so there should be avenues for modifications.
The skill of a manufacturer to offer personalized solutions is crucial. So is the ability to provide options. It helps to research and ask for recommendations before shaking hands on any agreement. It would also be best to ask for their previous work samples.
Factors That Affect Your Packaging Process
Here are the five factors that affect your packaging process:
1. Cost
Cost can be the most constraining determinant in your packaging process. It affects your packaging design, material, durability and all other variables contributing to the process's success. Learning how to reduce packaging costs can protect your brand and save you thousands of dollars.
2. Materials
Creating attractive and functional packaging is essential, but there is more to it. When choosing ideal packaging solutions, consider other factors such as storage, transportation and aesthetics. Sustainability is also an important metric, considering that nearly 70% of consumers in the United States and Canada prefer eco-friendly and sustainable brands.
Also, build packaging that can accommodate the product in varying conditions and survive at every stage of the product life cycle.
3. Machinery and Human Resources
After spending countless hours and days planning and designing your packaging, you should be able to produce it. Partner with a manufacturer with the expertise and tools to execute the project correctly and promptly. It also helps if the manufacturer is equipped to grow with your business and market demands.
5. Regulations and Industry Standards
Compliance with legislation, industry standards and contractual requirements is integral to packaging. You may be required to comply with specific environmental protection standards for shipping and storing particular kinds of products. Similarly, industry standards and systems like Safe Quality Food (SQF) certifications and ISO 55.020 can impact different aspects of your packaging process, such as manufacturing and distribution.
Choose BuyBoxes for Your Premium Packaging Solutions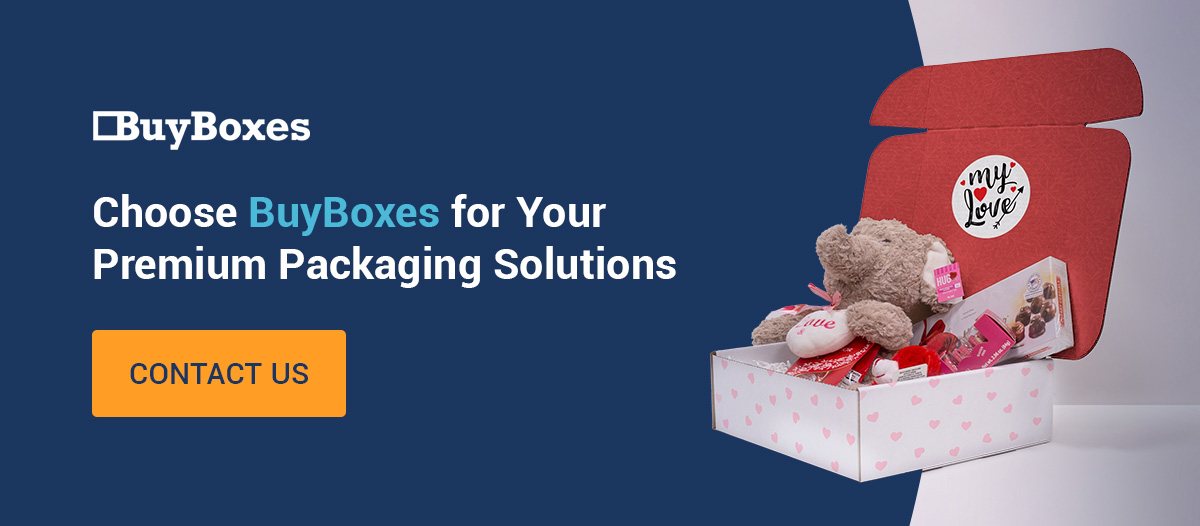 As a rule of thumb, always plan your packaging design at the beginning of the process. This is more straightforward when you can access data to help you assess market conditions and customer trends— that's key to delivering optimal packaging solutions. Since your human resources impact your production efficiency, it also helps to implement strategies that enable them to give their best.
BuyBoxes leverages a proprietary online application to help customers create their packaging design. Additionally, our team of engineers is always on standby to assist you in finding the ideal packaging when needed. We have the experience and tools to deliver high-quality, personalized solutions according to your specifications. Contact us now to learn more!