Custom Counter Displays
Since our launch, we've offered our customers three different product styles, but we're ready to offer more! Without further ado, we'd like to introduce you to our latest product offering… The Counter Display!
Stand Out With Custom Counter Displays
The world of retail shopping is as competitive as they come. Brands are vying for shoppers' attention amongst a sea of other products. As customers are running through the store, checking off everything on their lists, they might not stop long enough to see most of the products in the aisles. But there is one window of opportunity that is guaranteed to get your product noticed. Custom retail displays at the checkout counter never fail to get a second look.
While customers are checking out, you have a captive audience to display your product to. They're either waiting in line or waiting for the cashier to ring up their order. Either way, they're most likely looking around, just waiting for something to catch their eye. On top of promoting your product to this captive audience, you also catch them at a time when they have their money out and are already willing to spend it. This is where a custom counter display gets its time to shine.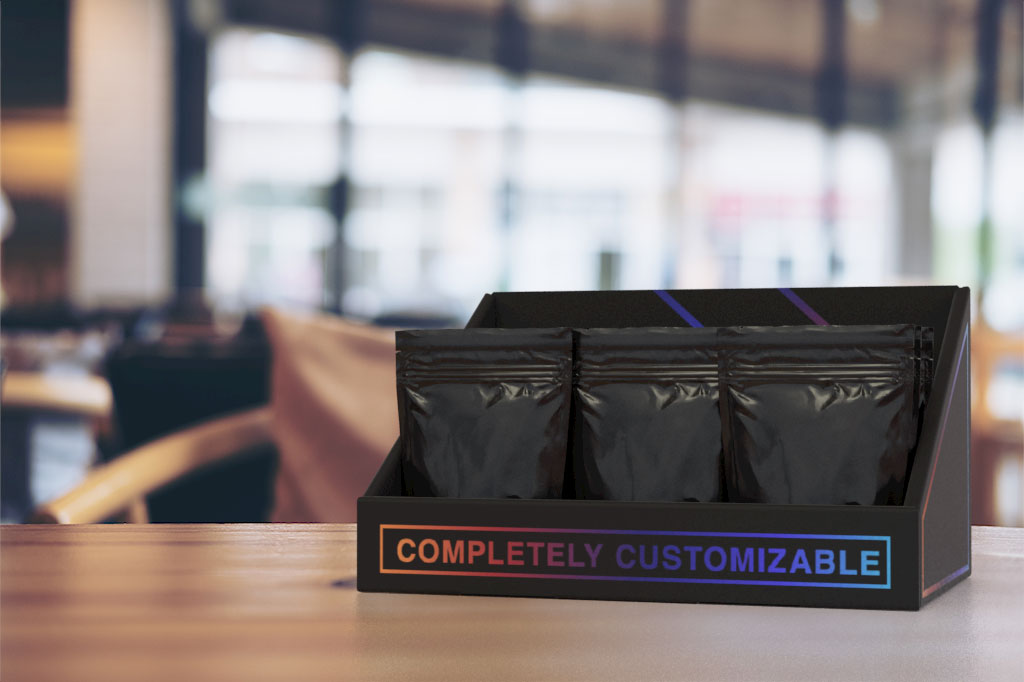 POP Counter Displays
A retail display will draw the attention of the consumer and get them to buy something they didn't even know they were looking for. Point of Purchase displays, also known as POP displays, are perfect for capturing these impulse purchases. Almost 40% of purchases are unplanned, providing a ton of opportunity to sell your brand while people are at the checkout counter.
Our customizable cardboard counter display is one piece, so assembly is as easy as can be. On top of that, there is no glue required. All you have to do is fold them up and you're ready to go! Our team of expert designers created these with your ease of use in mind!
Using our editor, you'll be able to easily create the perfect display to fit your brand image. Place artwork inside and out to make sure your brand is visible from any angle.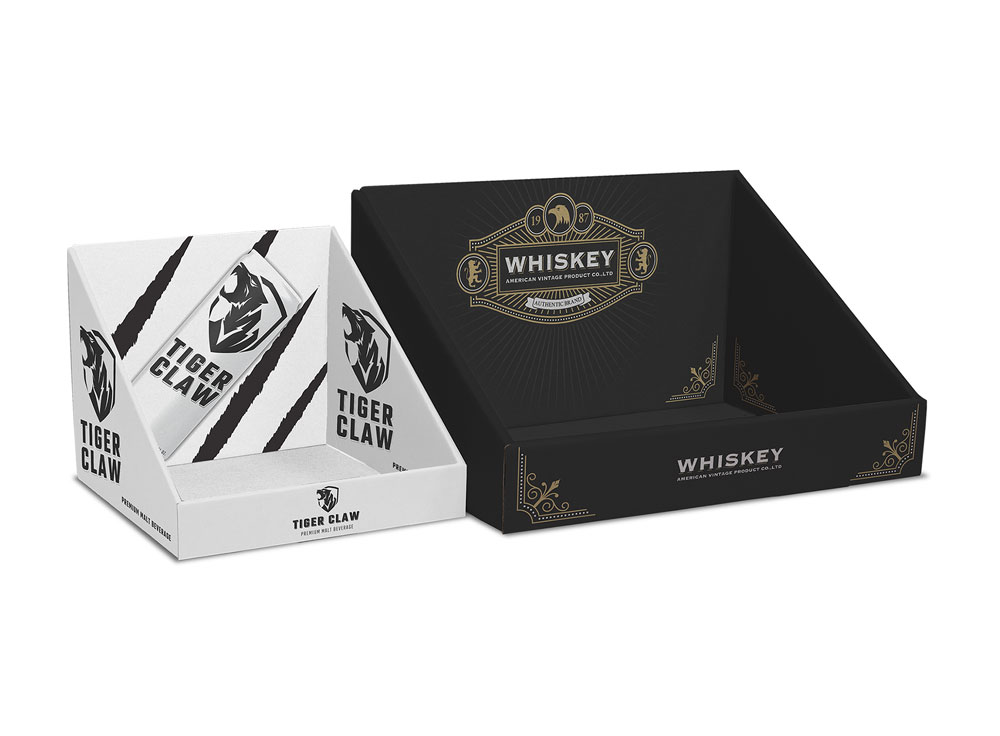 Helpful Hints for Custom Counter Displays
Before you start designing here are some helpful tips on creating a Point of Purchase display that will do the selling for you!
Design the retail display with your packaging in mind. Your packaging should work in unison with your display to reach the intended goal. Your business may have multiple different package designs for different product options or flavors.  If that's the case, use our shopping cart feature to add variations of your display to match each different version.
Cater your displays to the locations you are selling in. Not every store you sell in will be the same. You may want to sell in a hardware store and a convenience store. These stores have different types of customers, so it makes sense to switch up the design to match your audience.
Don't over stuff your display. Choose a size that is big enough to fit your product without overlapping and becoming cluttered. It's important to have your product easy to see, interact with, and remove from the display.
BuyBoxes offers three different sizes, with more to come, but if one of these doesn't fit your product feel free to reach out to us and request a custom quote so we can get your display just right!
If you have any other questions please feel free to reach out at 508-372-8836