Utilizing our proprietary online application, customers create their own custom design to be printed on a variety of our high-quality packaging products, on demand, with zero tooling costs and no minimum order quantities. Ecommerce mailers, gift boxes, retail packaging, counter displays, donation bins and labels. At Buyboxes, we back this design suite with a team of experienced packaging professionals and the extensive resources of our parent company, Rand-Whitney.
In 2017 Rand-Whitney Container redefined the limits of custom printed packaging by creating an online packaging design studio, empowering their customers to create their own custom branded packaging, printed on demand – with zero tooling costs and no minimum orders. The company backed this concept and online studio with a team of experienced professionals and granted them access to Rand-Whitney's extensive national resources. Buyboxes, a new division of Rand-Whitney Container, was born.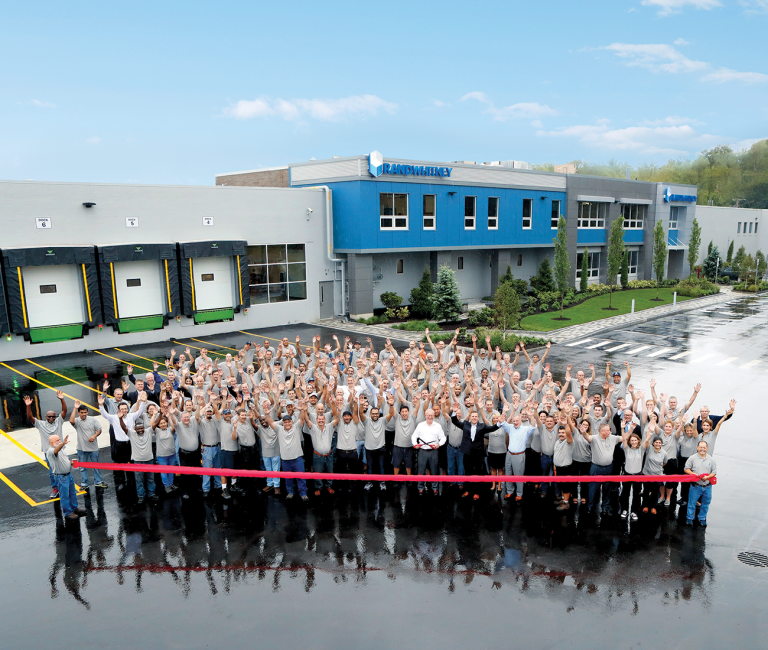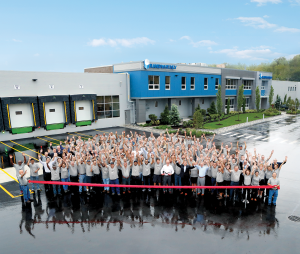 Like any child, Buyboxes wanted to stamp our own mark in the box world and make our parent proud. We started with custom printed gift boxes, and have grown to apply the same client-designed, on-demand concept to e-commerce mailers, retail packaging, donation bins, recyclable recycling bins, structural packaging, stickers and labels.
Due to our online application, supportive team, and consistent, high-quality product, our return customer base has grown. So too has the size of our customers and the quantity of product ordered. To accommodate this new demand, Buyboxes has reorganized the business into two segments: Buyboxes Studio to support small business orders and Buyboxes Business to service large volume customers.
As our family grows, we will remain true to our packaging roots, and stay focused on our mission: Reinforce your brand, present your product at its best, and delight your customers with a memorable unboxing experience.
For more than 75 years, Rand-Whitney has been a leading innovator in the packaging industry. Specializing in the design and manufacturing of custom corrugated, point of purchase, protective packaging and digital print solutions. It is the largest independent corrugated packaging manufacturer in New England with areas of expertise in cost-saving package re-engineering and custom lean manufacturing programs, as well as the company's proprietary sustainability solution: Closing The Loop, which collects the company's customers' baled old corrugated cases and transforms it into high-performance linerboard made from 100 percent post-consumer fiber and recycled water.
How do we get it all

 done? From your first experience with our online application and contact with customer service, to your project printing on the press and being packaged for delivery. It takes solid teamwork from individuals who are proficient in their responsibilities and dedicated to your projects. We are small enough to remember our customers' names and big enough to deliver on our promises.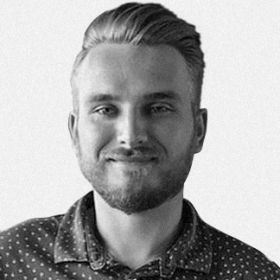 Connor Parsons
Sales & Marketing Manager
Phone: 774-670-8121
Email: Cparsons@buyboxes.com
Connor brought his sales and marketing experience to the Rand-Whitney family in 2017, honing his "boxing" skills in a variety of positions throughout the company. Thankfully for us, he joined BuyBoxes at its inception, and he now leads our marketing and sales efforts, as well as our customer service team. He is an integral part of our fulfillment and drop shipping program, ensuring our customers' most challenging projects exceed their expectations. Outside the office, Connor takes his Newphypoo (Newfoundland/Poodle mix) and Shi Tzu (very small dog) on hiking adventures. He is also an avid cycler and runner, participating in triathlons and marathons. This endurance has come in handy in the fast-paced environment at BuyBoxes!
Gary Nelson
Production Manager
Gary brings more than 40 years of high graphic print production experience to BuyBoxes and Rand-Whitney, including Litho, Flexography and Digital print technologies. His hands-on experience with folding carton and corrugated packaging is commendable. Gary manages the company's digital print production operations, and prides himself in inspiring his team to take a truly customer-centric approach to each project. He utilizes national and international connections to ensure that our technologies and processes remain superior. Of all our teammates' hobbies, we really appreciate Gary's. He has mastered the artful science of winemaking; and enjoys sharing his creations.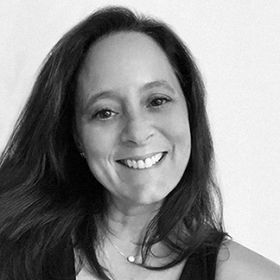 Tina Greenfield
Marketing Manager
Tina contributes her 26 years of visual arts experience to BuyBoxes and Rand-Whitney. She is an expert at bringing companies and customers to life through her graphic arts intellect and endless creativity. She manages the company's advertising and communications strategies with laser focus and an endless amount of enthusiasm. Outside the office, Tina spends quality time with her three children (all in college!), her two dogs, and close family. She appreciates a peaceful day kayaking or hiking, volunteers in the community, and is the first person her friends and family call when they need a T-shirt graphic created.
Providing 1-on-1 Service
with Nationwide Reach.
We would love to hear from you!